Product Fees App for Shopify
Everything you need to add additional fees and surcharges to products in your shop.
A fast and easy way to build, customize, and attach fees to products or entire orders. We have everything you need to add — deposits, surcharges, service fee, product fee, recycling fee, eco fee, handling fee, bottle deposit and more. Our simple fee builder, with flexible rules allows you to stay in control of when and how your fees are applied. Our friendly support team is on standby to help get you setup in minutes.
Easily add and collect product fees on Shopify.
You'll love how easy it is to apply fees to your products or carts. You'll rest assured knowing that fee collection becomes automated for your shop. Best of all you'll collect required fee revenue to help you run your business better.
Simple setup. It just works with any store or theme.
Create fees which apply to products, groups of products or the cart itself. Use simple rules and our flexible fee builder to automate the process for your customers. Use our app blocks to feature the fees on the front end of your Shopify site. We offer free help to get you setup and smiling.
Please note that percentage (%) fees are only supported with Shopify Plus (enterprise) subscriptions. Dynamic checkout is not supported.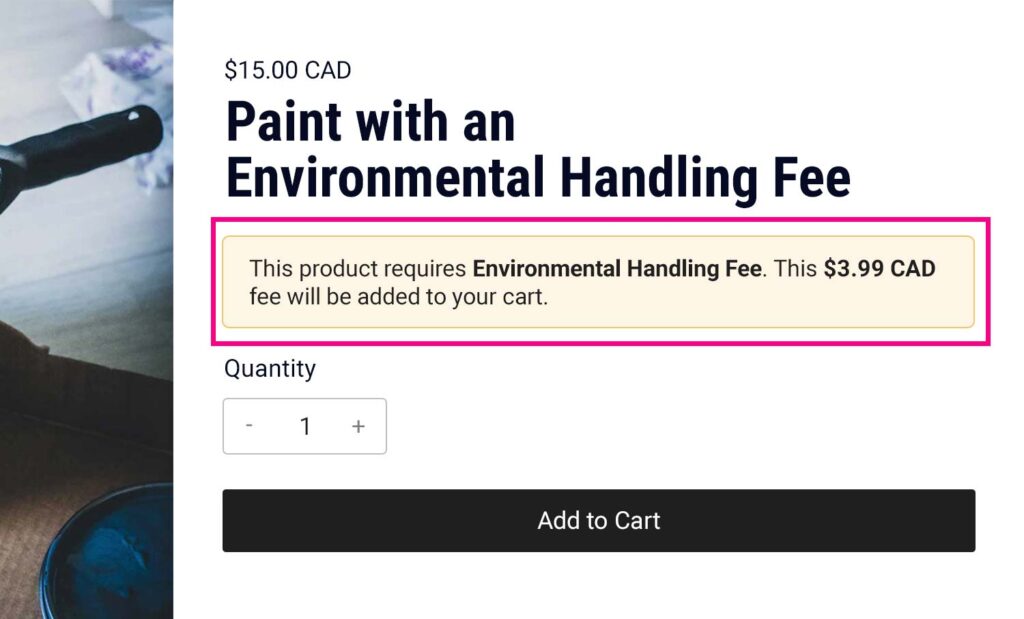 Display your fees
A banner appears on product pages with matching fees to clearly communicate the required fee.
Manage the fees you want or need to charge on your products.
You may be required due to local laws to collect fees when you sell specific products. Or you might want to add a fee to help cover the costs of running your business the way you want to. Personalize your store with fees for deposits, handling, taxes, and more.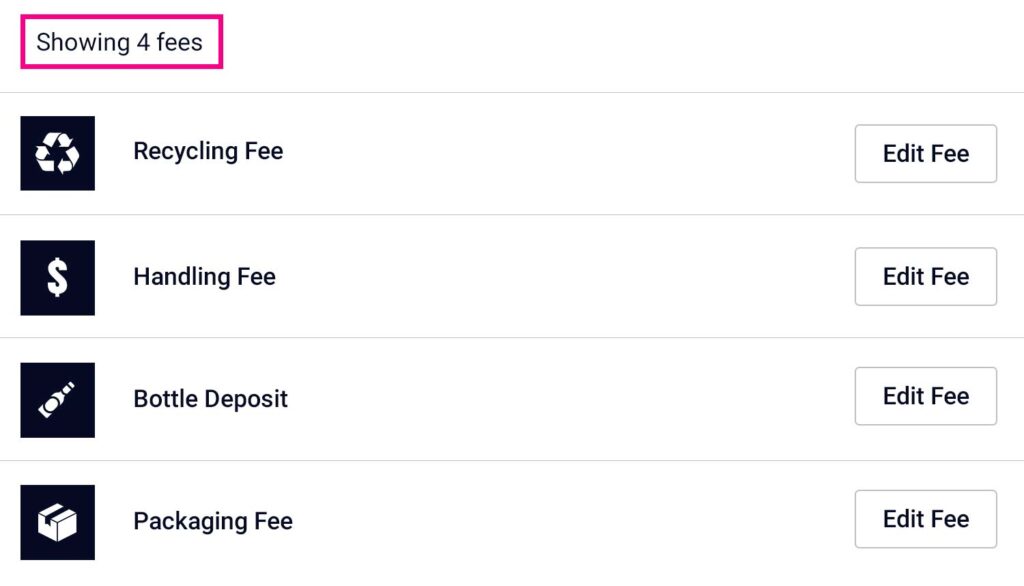 Create a library of fees
The fee library makes it easy to manage and keep track of which fees are active on your store (max 50).
Avoid losing money by collecting fees to cover your expenses.
Many stores are frustrated trying to manage and collect a range of fees, they end up eating the costs and draining valuable resources. You can avoid losing money and take control of mandatory fees in a way which is upfront and honest with your customers today. Fees are clearly displayed on matching product pages, the cart, and the checkout page, ensuring that your customers will never be blind-sided by 'hidden' fees again.
Results you can trust
"The apps works great and is very simple to use … The support is really friendly and quick responding, a bug that I experienced was fix within days!"

"The app solves the situation to charge bottle deposits super simple and logical … support helps with problems that arise and explain how to best integrate the app."

Jake's Beverages
Start charging fees in minutes
2. Setup app
The guided setup process within the app ensures your first fee will be active in minutes, not hours. But if you need assistance, contact the Magical Apps team. We're happy to help.
The Ultimate Guide to Product Fees on Shopify
In this ultimate guide to product fees on Shopify, you'll learn what product fees are, how to add them on Shopify stores, and more.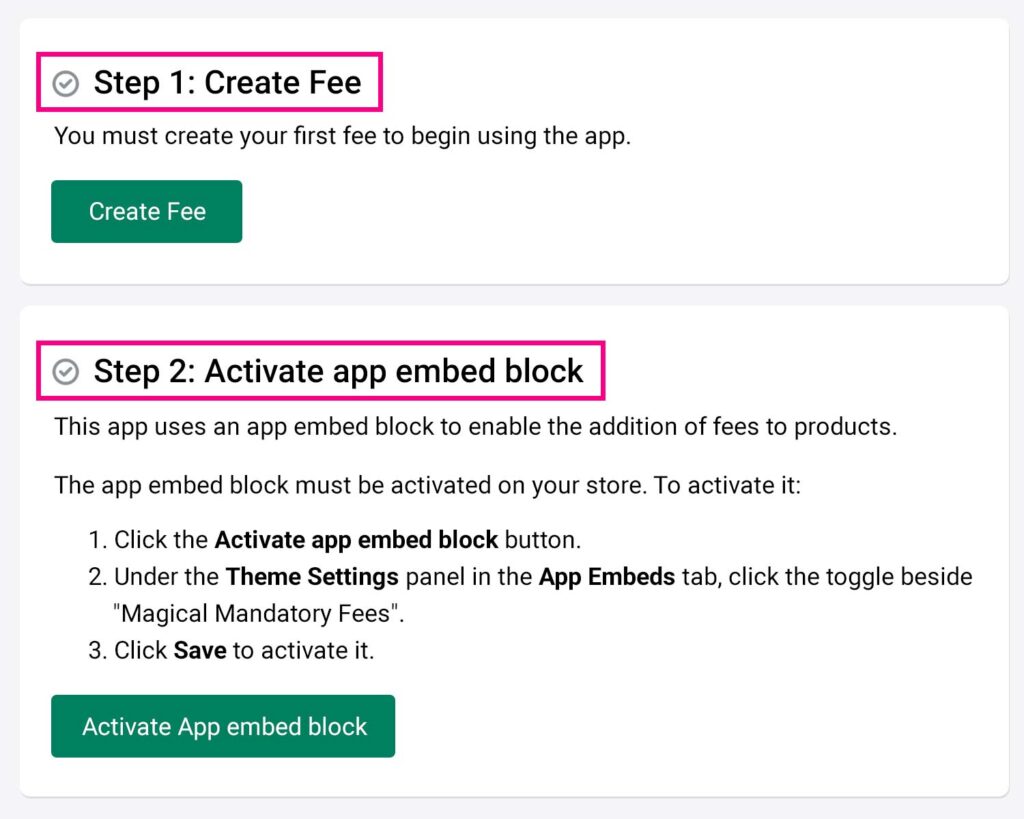 Easy guided setup
The guided setup process built in to the app will help you create your first fee and activate the app on your shop.
3. Start charging fees
After the setup is complete, your first fee will be active on your store and you'll be ready to add more.
Get the app today
With the Free Mandatory Product Fees app on your Shopify store you'll save time, fulfill requirements easily, and improve transparency with your customers.
Free Mandatory Product Fees App
Mandatory Fees, Deposit Fees, Handling Fees + More